Beauty of Diversity Within the Body of Christ
_____________
Written by Mary Wilkerson
Inspired by Joey Wilkerson
Growing up as a cradle Catholic of Polish and Irish descent, I am not sure I ever thought twice about the Sacred images surrounding me in Church. The vast majority of images reflected back at me saints and holy men and women who looked like me. 
As one of the great miracles of my life, after much prayer, the Lord led me to my husband Aaron. Aaron is an African American convert to our faith. We fell in love, got married, and had our first child within two years of meeting. In the Lord's complete undeserved generosity, Aaron and I were blessed with 5 children in the first 6.5 years of marriage. These beautiful children, three sons and two daughters- perfect images of God's goodness. Looking at my children is always amazing because they are all different shades. Not even one of our skin tones matches and through this, I get a front-row view of the beauty of diversity within the Body of Christ.
As many people know, children can teach us in profound ways. When my children were toddlers and into the first years of school, I could see how important it was for them to have images of holiness that matched them. Representation of all shades took on a whole new meaning when I, as one of the two primary catechists of our children, saw how important it was for our kids to see images of holiness. I would notice my sons' ears perk up when saint stories featured men and women of color. It was then I began to see how very important representation of people of color is within our Sacred spaces. 
One of my children, Joseph (Joey) often talks about feeling called to be a priest. I am not sure where God will end up leading him, but his insights into the faith stun me. When we found out about the Sacred Cultural Art Fund through the Catholic Foundation of Michigan, our Joey knew it was something he wanted to be involved with. Joey shared on social media about the importance of him seeing men/women who lived lives of holiness, and also looked like him. He shared how as a young boy of faith, seeing people of color within the church allows him to more easily picture himself as belonging to the family of God. Joseph, in his wisdom talked about vocations, and how as an African American young boy, he wants other African American men and women to know they belong in the fold of the Catholic Church. 
Joey asked our little community, our sphere of influence, to consider donating to this fund, and wouldn't you know, our community responded. Our little community was able to raise thousands of dollars in just under a week to be donated to the Sacred Cultural Art Fund.
As a white mother of five beautiful African American children, so much of the racial dialogue of our time has been difficult to witness. Our family maneuvers our way through divisive sound bites on every side of the political spectrum. And yet, we know… Myself, my husband Aaron, and our children, Aaron, Joseph, John Paul, Malia and Julia- we know the true possibility of racial healing in this country. A healing that will only come from a deeper understanding of our loving God, the God who desires unity and peace, without sacrificing the beautiful diversity within His Body. A friend pointed out that whenever our Lady visits different countries through her apparitions, she always chooses to appear in the image of the culture she is appearing to. Our Lady, I like to think, values the importance of Sacred Cultural Images.
I will be forever grateful to the Catholic Foundation of Michigan for promoting and sponsoring the Sacred Cultural Art Fund. I deeply pray and hope men and women continue to donate to this fund, so that as my children grow, as children of the Archdiocese of Detroit, they will continue to see images that reflect back the beauty of diversity found in our church. Through the Catholic Foundation of Michigan, our children will be able to experience and see holy men and women of color, living their faith in vibrant ways. This is a blessing and a grace I will remember in years to come.
—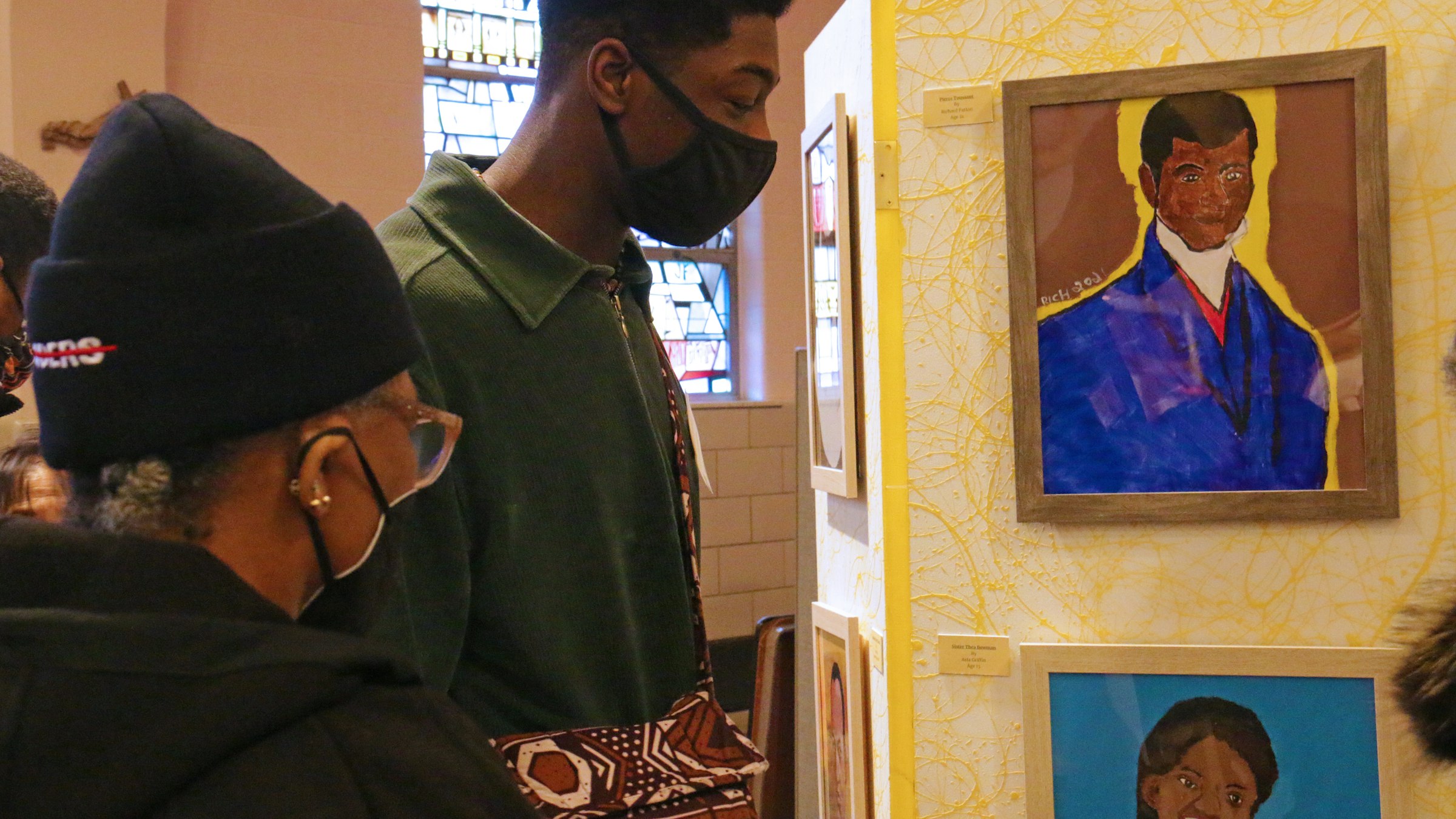 To learn more about the collaborative efforts of the Catholic Foundation, the College of Creative Studies and the Archdiocese of Detroit's Cultural Ministries and Evangelical Charity, click here.